It's Not just the music
A wide range of services to meet your needs
At Tnj, we offer a full range of DJ services. If your looking for just music, or want the works, you will always get our professional service. Our basic package includes music, wireless mics, and our emcee services as needed. Our equipment is all newer high end equipment. Brands such as Yamaha, Sony, Peavey, and Chauvet gives us the ability to give our clients the best quality sound and lighting. We have the experience skills and personality to not only be able to operate the equipment, but also be able to help keep your event running smoothly. We strive to give each and every client personal service. The success of your event is our highest priority. Contact us and find out how we can make a difference. And as always, you only pay for the options you want. Our basic package price is $250 and that includes music, mics, and dj for 3 hrs. Please contact us for an exact quote for a customized package that meets your needs and budget.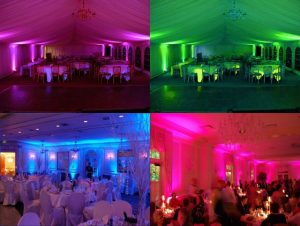 Uplighting
can be considered decorative lighting. we can change the look of the room by adding colored wash lights to various locations in your venue to add color and enhance items. Our uplights are all led, and have full rgb spectrum available. they can be fully customized individually or as groups.
dance floor lighting
is a group of scanners, moving heads, derby's, and other effect lights that move. they will move all around the dance floor. our lights are all led, computer controlled dmx lights. that means we set the patterns they run and can set them to fit the venue. Haze can be added depending on venue rules.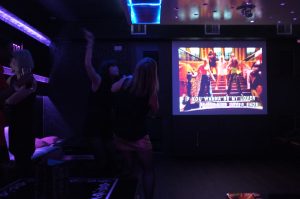 karaoke
can be added in to your event with two different options. you can just have a small screen for the singer to see the words, or add the projector package and the words are projected onto a large screen that everyone can see so you can have group sing alongs. great add on for a party!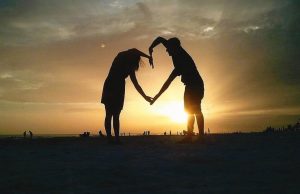 Photo story dvd
you may have seen these at other events. these are where we take photos that you have of the guest of honor, put them to music, add a small effect to them, and make a video of them. we can project them onto the big screen during your event. with every one we create, you also get a dvd copy to keep. Have your own video? no problem, we can show it instead.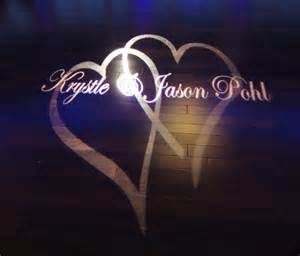 Custom gobo
is best described as taking a spotlight, aiming it to a certain location, (normally the center of the dance floor), but instead of just a round spot, it is a custom made cut out of your names, or what ever you may want projected. adds a very personal touch to you event.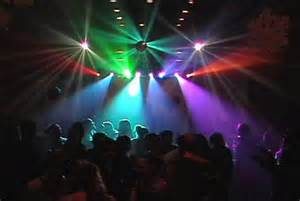 in addition to all these options shown, we also have bubbles, and haze machines. We have different facades to give different looks for our dj table. we truly can customize our services to fit what your looking for in a dj service.